That special time of the year is upon us – fall is on its way on Anna Maria Island! Sato Real Estate is excited to welcome visitors to our island paradise. With this in mind we have put together a list of special properties you can't miss in your Anna Maria vacation rental search. These vacation rentals are vibrant, inviting, and promise to make your Anna Maria holiday an unforgettable experience.
Coquina Beach Club 205
Coquina Beach Club is a beautiful fully updated condo located directly on Bradenton beach! Wake up to the stunning views of the Gulf of Mexico complete with a furnished balcony to enjoy it from. If you enjoy cooking you'll love the fully equipped kitchen. Explore Anna Maria Island and come back to relax in this amazing rental with Wi-Fi and three flat screen TVs for your viewing pleasure. Check out availabilities on Coquina Beach Club here.
Beachlovers
Beachlovers is ready to welcome you and your family to Anna Maria Island. This cozy rental has plenty of room to meet your needs with five bedrooms each equipped with their own flat screen TV! Step out into the fully equipped kitchen with granite countertops, complete with all the appliances needed to prepare a gourmet meal. Living up to the name, Beachlovers comes with free beach towels, beach cart, umbrellas, beach chairs, four bicycles and a great deal more! Check out availabilities on Beachlovers here.
901 N Shore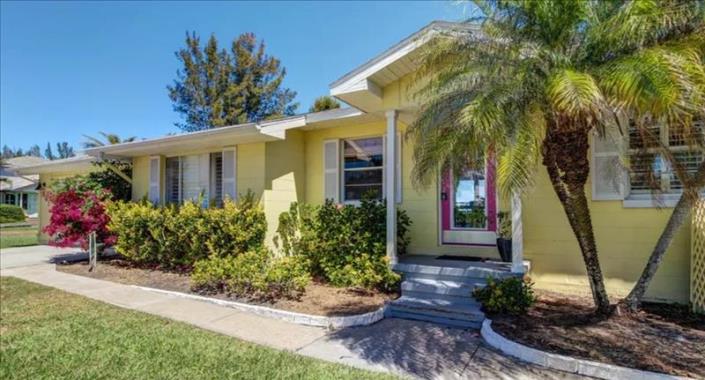 We have a real treat for you for our last but not least fall Anna Maria vacation rental: 901 N Shore. This gorgeous waterfront home is positioned on the north end of Anna Maria Island. Just a few houses from the Rod n Reel Pier, and only half a mile from the Historical City Pier. If old Florida is calling to you, this is your rental! The features don't stop there as 901 N Shore has its own 100 ft. stretch of private beach complete with a deck to enjoy the view. Check out availabilities on 901 N Shore here.
We could go on about our homes available and our fall Anna Maria Vacation rental specials, but why not let you take a look yourself? Take a click over to our elite Anna Maria vacation rental search for a full listing of all that Sato Real Estate has to offer.
Give Sato Real Estate a call at (941) 778-7200 or send us a quick message for a full listing of all our specials!